PERFORMING ARTS CENTER AT 32 BELOW
The mission of the Performing Arts Center at 32 Below is to provide all members of our community with a high-quality but affordable performing arts education. The carefully developed curriculum offers opportunities for toddlers just starting their artistic journey to adults who wish to hone their skills or gain new ones. Our Professional faculty offer years of experience in their given artistic medium and aim to help each student reach their full potential as a performer.
BROADWAY SCORES
Ages 6-16
This "Miss Beth revue" is a complete culmination of the PAC at 32 Below experience…Musical Theatre meets Sports! Actors will get their inner athlete out working on scenes and songs from some of the greatest Broadway musicals that have a sports theme. From "Damn Yankees" to "Hamilton"…"You're A Good Man, Charlie Brown" to "Ragtime", this show ensures a home run for every young actor!
Start Date:  February 10, 2018 – April 28, 2018
Director: Beth Bonnabeau
Rehearsals: Meets Wednesdays 4-5:30pm and Saturdays 10am-1pm
Cost: $350 (CSA After School Zone Kids participate FREE)
Ages: 6-16
Performances:
ROMEO & JULIET
Ages 13-20
PAC Teens get their Shakespeare on again with this incredible adaptation by Jackie Decho Holm. This stripped down, bare boned, modernized version of the classic gives us Romeo: a public school kid from the wrong side of the tracks and Juliet, the "1%'er" attending an all-girls Prep school.
Dates:  February 24, 2018 – May 5, 2018
Director:Jackie Decho Holm
Rehearsals: Meets Saturdays & Sundays,  1pm-5pm
Cost: $350
Ages: 13-20
Performances:
SPRING BREAK THEATRE CAMP
SPRING BREAK CAMP
Ages 6-16
This one week intensive experience introduces young actors to "Devised Theatre". In this ultimate collaboration of creativity, Miss Beth and Jackie Decho Holm will guide our young actors as they create their own script, score, choreography, light, set & costume design. This unique theatrical experience will culminate in a performance at the end of the week. Of what? I guess we'll find out this Spring!
Dates:  April 16, 2018 – April 20, 2018
Dates: Monday-Friday, 9:00-3:00 (Before/After care available)
Tuition:$125 if participating in CSA TK, ASZ or Stage 2, $175 if not
Ages: 6-16
Performances:
BETH BONNABEAU – ARTISTIC DIRECTOR – 32 BELOW
Beth received her BA in Theatre from SUNY Plattsburgh where she served as President of Alpha Psi Omega, a national theatre honor fraternity and Vice President of the College Theatre Association. Beth was also twice nominated to and a finalist in the Irene Ryan scholarship competition, part of the National College Theatre Festival. After College, Beth spent several years as part of The Harold Clurman Theatre on NYC's famed 42nd Street Theatre Row, before discovering her true passion….childrens theatre!
Beth started teaching/directing young performers in the early 90's and has no intention of stopping! Since 2004, Beth developed and grew the highly acclaimed TWKids program at TheatreWorks in New Milford. She has also taught at theatre's, schools and studios in Brookfield, Roxbury, Danbury and Ridgefield in Connecticut as well as Pawling, Brewster and Bedford Hills in New York. Beth has not only directed countless classic musicals (Annie, Guys & Dolls, Seussical, Into The Woods, Godspell, How To Succeed, Wizard of Oz, etc…), she is also known for creating musical revues that truly allow every student to shine. Beth is thrilled to be bringing her unique skill set to CSA!
ROBIN FROME
Robin Frome is a local director and acting teacher. He is currently the president and artistic director of The Sherman Playhouse in Sherman, CT. He has a BFA in Acting and Directing from UCONN and an MA in Dramaturgy from Wesleyan University. Since 1992, he has directed over 200 productions for theaters and schools ranging from Shakespeare to Musicals to Children's Theater.
MISSY HANLON
Missy has been teaching and performing in the Western Ct, NY area for over 25 years. For the past 10 years Missy has been running the extremely popular Theater Barn Kids program at The Ridgefield Theater Barn.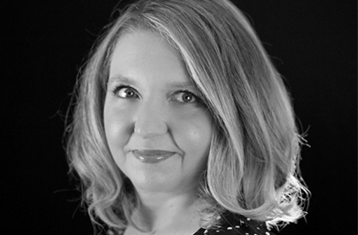 JACKIE DECHO-HOLM
Jackie studied for her BFA in Theatre at CCSU and WCSU. She completed two post graduate internships at the famed Juilliard School in NYC. Jackie also started "Improv in the City" for The Boys and Girls Club of New Britain and "Shakespeare on the Green" for youth in Naugatuck. She was an instructor for Stage 2 Teen theatre at TheatreWorks New Milford where she served on the Board of Directors for three years.
LuANN JOHNS
LuAnn has studied ballet, tap and jazz in Florida and NYC, and acting in London at the Royal Academy of Dramatic Art. A veteran of musical theatre, she has performed in New York, Florida, France and Japan. She has performed on Broadway and was a Radio City Rockette for 11 years.
REGINA SWEENEY
An award winning choreographer and dance education professional with over 30 years of experience. Her work has been seen in NY, NJ and Ct. Regina has studied with Finis Jhung, Al Blackstone, Mandy Moore and Frank Hatchett as well as attending workshops in NYC and Miami.